The Freelance Fashion Designer's Handbook by Paula Keech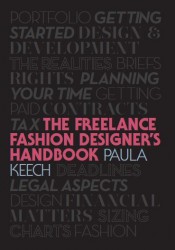 "This is a wonderful guide for any freelance fashion designer who is just starting their business or who has been at it for some time and could use a few more pointers. I will be referencing this book for many years to come. Highly recommended!!!"
"A clear and comprehensive guide to working as a freelance designer…truly a warts and all essential guide for aspiring designers" (Nina Faresin Emtex Designer Forum)
"A detailed, comprehensive and a very useful reference book for all designers, freelance or otherwise. It is written from the heart by someone who has been on the journey of experience and now wants to help others to have a less painful journey." (Angela Peers, Principal Lecturer, Department of Clothing Design & Technology,  Manchester Metropolitan University)
About the author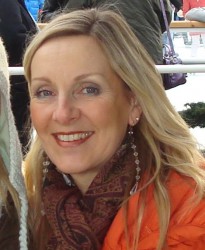 Paula Keech has worked in the fashion industry for over 30 years; for 20 of them, she has been a freelance fashion designer, including working as a visiting university lecturer during term time. Her skills include the design and development of garment collections for men, women and children, including plus sizes. Shespecialises in performance sports and leisurewear and also works extensively on ladieswear, knitwear, eveningwear and maternity. She has exceptional technical skills including pattern cutting and garment construction, plus strong trend, colour and fabric forecasting skills, branding, print, graphics, sourcing and the selection of fabric and trimmings.
You can contact Paula Keech by email at info@paulakeech.com or visit her website: www.paulakeech.com
My first academic review: 'A detailed, comprehensive and a very useful reference book for all
Designers, freelance or otherwise. It is written from the heart by someone who has been on the journey of experience and now wants to help others to have a less painful journey. The book covers all of the essential elements of a design business and does not shy away from the thorny issues around being paid for work that has been completed. The Chapter about continuing training and education is also pertinent.
I foresee this being a constant source of information for designers.'
Angela Peers, Principal Lecturer, Department of Clothing Design & Technology, Manchester Metropolitan University, UK