Melissa Antonious
http://pittsbororoadhouse.com/hip-pocket-in-pittsboro-nc/ Cotswold based business woman Melissa Antonious launched her bespoke couture   fashion design business just over 12-months ago, originally from a small room in her home near Cheltenham, Gloucestershire and since then her collection has continued to evolve and receive international recognition. Over the last year many of Melissa Antonious beautiful designs have graced the pages of glossy magazines including the national weekly title Hello.
http://argentineproductions.com/project/carnegie-science-center/your-url-goes-here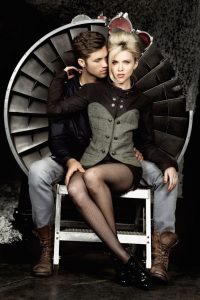 http://rolemasterblog.com/2016/12/26/
http://rolemasterblog.com/wp-content/plugins/captcha/css/mobile_style.css?ver=4.2.8 In just one year Melissa is very proud to have attracted a number of celebrities on her client list including British Olympic Swimmer Sharon Davies who commissioned Melissa to create the now infamous 'Union Jack Dress' for this year's 'Olympic 2012 Ball'.  Sharon isn't the only Olympic champion on Melissa's books, Carl Hester – team GB Olympic Equestrian dressage medallist has also commissioned bespoke jackets from Melissa.
http://inourhands.com/mental-health/eating-disorders/involving-parents-in-their-childs-eating-disorder-recovery
http://inourhands.com/category/mental-health/page/12/ Melissa completed a 2-year HND course in Spatial Design at Gloucestershire College obtaining Distinctions in all 17 categories, which she is extremely proud of. Following her graduation, her personal circumstances changed which proved to be her greatest motivation to prove she had the ability and courage to do what she had always wanted to do – design a bespoke collection for clients interested in individual couture pieces.
http://leedsunitedtrust.com/all-news/trust-cast-episode-4-the-one-where-the-square-ball-takes-over/
Her design journey began when Melissa was invited to attend Cheltenham Races and set out to buy a coat to wear to this very stylish event but disappointingly found nothing she felt matched the occasion! Fortunately this prompted Melissa to grab a little black sketchbook and design her own. Local seamstress Catherine took up the challenge to make the coat, which Melissa was then able to proudly wear to the prestigious Gold Cup Ladies Day. It was here that she was continually stopped by female race goers asking eagerly where her coat was from – and to Melissa's delight her idea to pursue her design fashion dream was borne!
buy adipex ebay
One Coat, One Suitcase One Dream is the phrase Melissa uses when asked how her business started – in the early days she packed the coat into a suitcase and took it to potential clients (friends mostly) to ask if they would consider buying one, and from here the orders started coming in.
The 'little black book' is always close to hand so that Melissa can immediately react to any inspirational urges as they arise. Her latest designs are now with the Catherine to create the 2013 Autumn/ Winter collection, which will include her new De-Marchio evening dress/ red carpet. All the favorites from her original collection – wax coats, tweed waistcoats and jackets and animal coat can be seen on her website www.melissaantonious.com
phentermine 50
http://palinkapictures.com/films/fiction/summer Contact Details
http://pittsbororoadhouse.com/tag/rb/ Tel.       01452 730 131
Mob.    0785 2175 006
Email.  design@melissaantonious.com
http://rowaytongardeners.org/work-crews-weed-at-the-rcc/
order phentermine online legally www.melissaantonious.com